The Car Guy of Benchfield

The Race Car in Your Driveway
Does your car have a NASCAR heritage?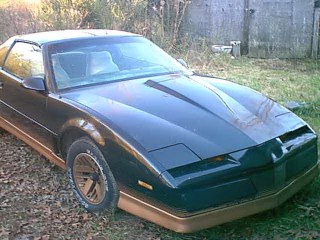 What you can't see in the picture on the left is that this photo was cropped from that famous scene of Richard Petty and Cale Yarborough racing to the line in the 1984 Firecracker 400 at Daytona. The win was storybook-perfect for Richard Petty... it was the 4th of July, he was driving and red white and blue car, and Ronald Reagan, the all-American president, was in attendance. Not only that, but it was the storied 200th win for King Richard.
The 1984 Trans Am that paced the field that day represented the perfection of the 3rd generation Firebird/Trans AM. The 3rd generation f-body, in it's 3rd year, showed that Pontiac had finally gotten it right. The '82 and '83 models, although attractive, had been missing something-- something that had already been incorporated into the design of the Z28 in it's first year. The 1984 model was the first 3rd gen TA with ground effects. It was touted as "the most aerodynamic production car GM has ever tested."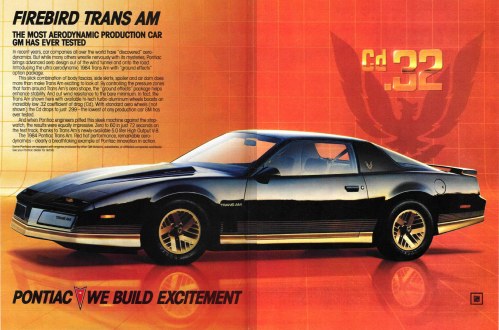 So, we can see that not only does the '84 represent the coming of age of the 3rd gen Firebird, it was the car that lead NASCAR legend Richard Petty to the stripe for the 200th (and last) win of his illustrious career.
Other "Race Car in Your Driveway" features:
2003 TCGOB NASCAR!