Bennington Sport Flying Club
|
home

Club Sponsored Fly-Ins
Updated 06/29/16
UPCOMING EVENTS!
Upcoming Summer Fly-In Events at Wm. H. Morse State Airport, Bennington, Vermont
French Toast Fly-In Breakfast (Rain or Shine) 08/13/16
Event Date: Saturday August 13, 2016 (Rain or Shine)
Event Name: French Toast Fly-In Breakfast (Rain or Shine)
Event Time: 8am-1pm
Airport: William Morse Memorial Airport (KDDH)
Address: Bennington, Vermont
Sponsor: Bennington Sport flying Club - EAA Chapter #1375
Sponsor Website: http://www.members.tripod.com/sportflyingclub
Contact Info: Leik Myrabo, 802-447-6275, lmyrabo@comcast.net
Additional Info: Homebuilt aircraft static displays and homebuilt aircraft information
EAA Chapter 1375 is hosting a French Toast Breakfast Fly-In at the Wm. H. Morse State Airport - KDDH, Bennington, Vermont on Saturday, August 13 from 8am to 1pm. Our generous breakfast will include French Toast with REAL Vermont Maple syrup, fruit, bacon, coffee, tea, and OJ. Dining will be inside our big hanger (with open door, of course), so bring your whole family and enjoy a DELICIOUS breakfast for a small donation to your local EAA Chapter 1375 in beautiful southern Vermont. Scheduled simultaneously with the Bennington Battle Day festivities. Homebuilt aircraft static displays and homebuilt aircraft information. Hope to see you there!
===================
1ST ANNUAL "CHILI COOK-OFF"
SATURDAY, OCTOBER, 10, 2015
Here are photos from our most recent Chili Fly-In on 10/10/15
We served 6-chili recipe servings in trays to 52 customers, and approximately 35 aircraft flew in.
The event was a great success. Lets plan on doing it again next year!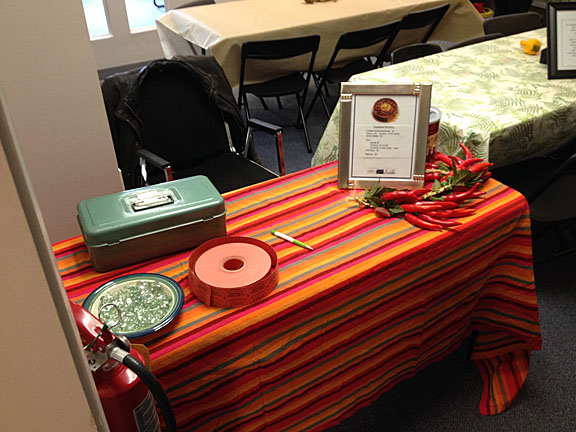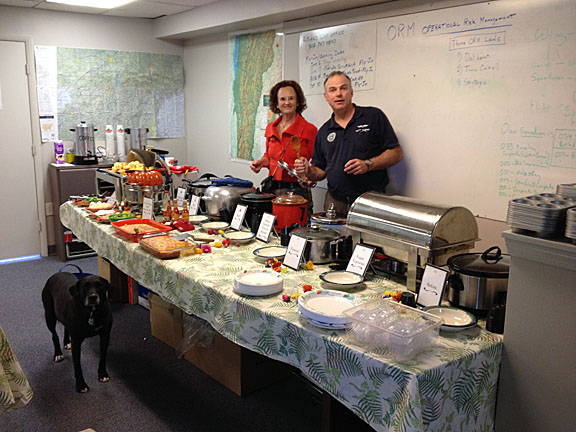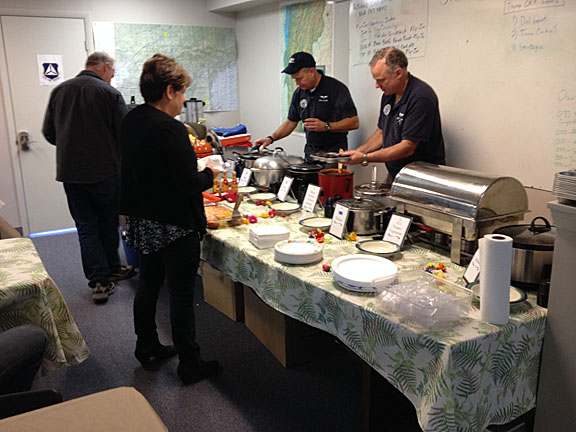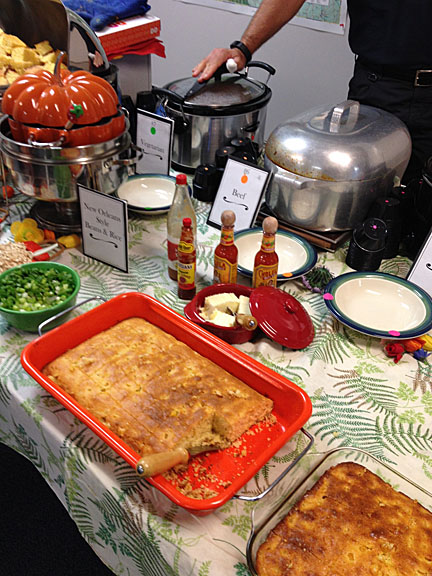 = = = = = =
Wings N Wheels Fly In 08/15/15
= = = = = =
French Toast Fly In Breakfast 01/18/14
for being the originator and sponsor of this event.
Thanks also to the guys of the Bennington Sportflying Club
for their time and effort to help pull this off.
Welcome!
Renee adding her perfect touch!
French toast and real Vermont maple syrup!
We had a great turnout!
A memorable father-son outing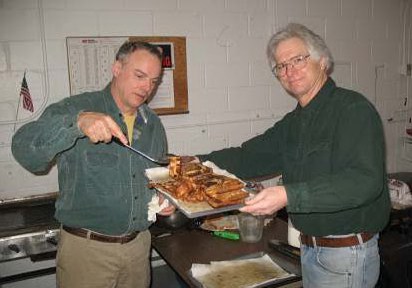 Matt and Carl...the prep guys
Mike Rancourt the chef...thanks Mike!
Family fun and an educational experience
= = = = =
Folks showed up in a variety of aircraft...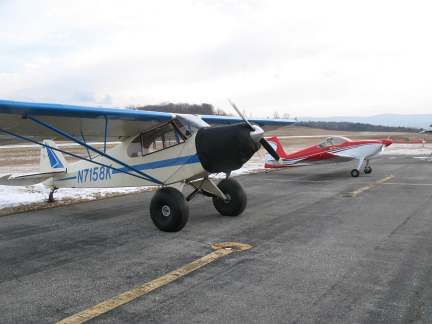 Sportsman 2+2 and a Vans RV6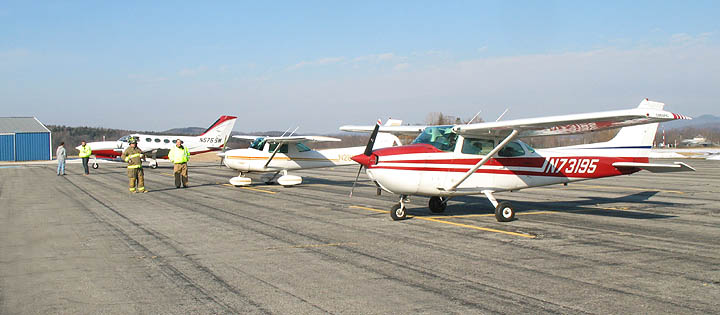 Some classic arrivals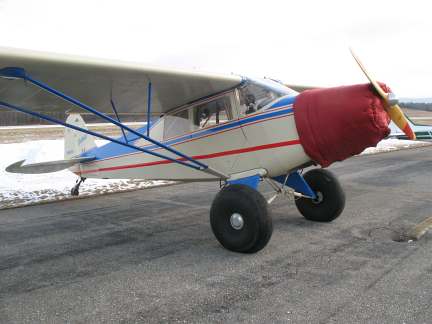 Another Sportsman 2+2...on steroids
Cessna 414A...a prestigious ride
Bennington Sport Flying Club attire was available
BSFC Clubmember Roland Smith
displayed his homebuilt Zenith CH701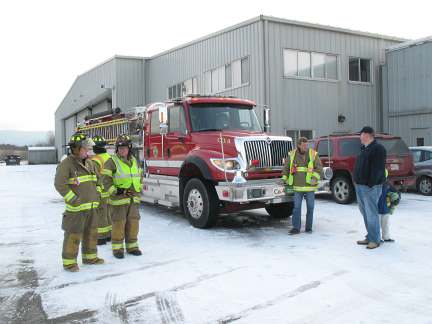 Bennington Fire Department was on hand to keep things safe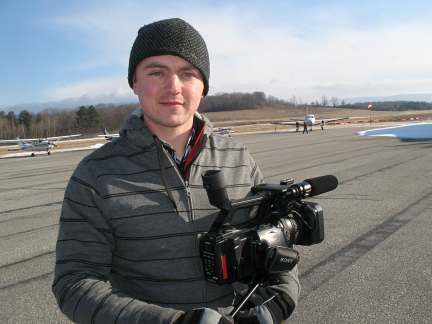 Ryan Scutt of the Bennington Cable Access
TV station kindly produced coverage of the event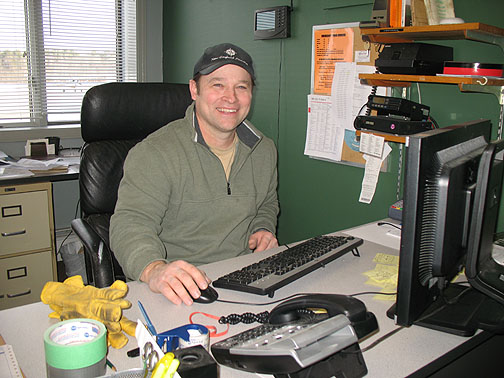 for brainstorming this event!
for maintenance, aircraft rentals and instruction!
SPECIAL THANKS!
Special thanks to all that attended and helped make this a great event.
Our sincere appreciation also goes out to Bennington CAT-TV, the Bennington Banner,
Price Chopper, Hannaford's Supermarket, The Evans News Room and Walmart.
Here is the Bennington Banner newspaper article 1/20/14
Flying for french toast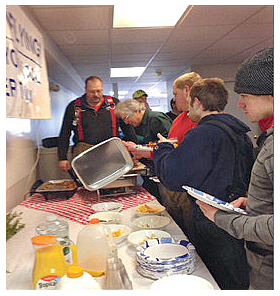 Local sport flying club organizes fly-in breakfast fundraiser
MICHELLE KARAS - Editor
BENNINGTON — The French toast was good, but it wasn't the sole reason aviation enthusiasts flew in from other states Saturday morning.
About 40 people gathered at the William H. Morse State Airport for a breakfast sponsored by The Bennington Sport Flying Club EAA Chapter 1375. Some came in cars but many arrived by planes they built themselves.
Snow forecast for the afternoon kept some of the pilots who had RSVPd at bay. But Saturday morning's skies were clear and sunny.
And the french toast and coffee were hot, served up in the state-run airport's second floor. There was plentiful Vermont Maple Syrup form the Horst Maple Farm in Bennington, and also bacon, fruit and juice — all had for a small donation.
Pilot Jim Doody flew in from nearby Cambridge, N.Y. Doody, who's been a pilot since 1976, said it's not uncommon to jump in the plane to head over to the next state for a meal. "I fly for breakfast all the time," he said with a grin. "These fly-in breakfasts are a big deal. But this is kind of an odd time of year for it."
Tim Allen, a North Petersburgh, N.Y., resident, said he came just for the French toast. "It's good," said Allen, who noted he's been flying for 40 years.
Others came from Johnstown, N.Y., and Bennington, Pownal and Rutland, Vt.
Club vice president Ron James said the local EAA (which stands for Experimental Aircraft Association) club is a chapter of the national organization. "The premise is home-built," he said The club holds monthly meetings at Morse airport and often hosts fly-ins.
"This is our first fly-in indoors — we usually do things outdoors. In the summertime we try to do one event a month," said James, recalling many hamburgers and hot dogs grilled for fly-ins held in fairer weather.
The funds collected Saturday will help to support the Flying Club, which has a few dozen members. The club plans to hold several fly-ins and fundraising events throughout the year, including a fly-in golf tournament in May, a pumpkin drop in October and a Santa Claus Skydive in December (following the success of one held last month), according to Darrin Lofton, airport manager.
"We had 40 aircraft RSVP, but then the weather report (Friday) night called for sleet and this morning. So 15 aircraft canceled. And it's beautiful weather," Lofton said. "It was a good turnout. The local EAA chapter made some good money. Next time we hope to draw in bigger numbers of aircraft."
Barbara and Bob Houle of Bennington, both pilots, were among those enjoying the breakfast. Houle said he keeps a four-seater plane at the airport.
"We came to the breakfast today because it seemed like the think to do to support the club," said Houle, who's been flying since 1954.
Another breakfast attendee was Roland Smith of Bennington, who built his own plane from a kit and keeps it domiciled at the airport. He has his own airstrip on nearby Whipstock Hill.
"General aviation has been hit a lot" by the economy, Smith said "We recently lost our key place here, AirNow. " A charter cargo airline begun in 1957 in Bennington, AirNow folded in 2011 after contracts with UPS were terminated.
Smith continued, "A lot of us believe that aviation is really very exciting. Some people think only rich people can afford to fly. I don't believe that." He said the club's hope is that events like Saturday's might draw people who have an interest in flying.
Smith noted there are different categories, such as sport flying, "which costs about half as much as it does to get your pilot's license."
"The Bennington airport is becoming more private and recreational," said club member Gary Warren. "So that's why we're looking forward to more activities with the sport recreational club."
Assisting at the event were volunteer members of the Bennington Rural Fire department.
Article by Michelle Karas... mkaras@benningtonbanner.com
= = = = = = =
Bennington Airport Fly-In
August 13, 2011
Sponsored by Bennington Sport Flying Club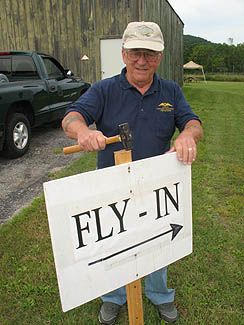 Ron James gets the ball rolling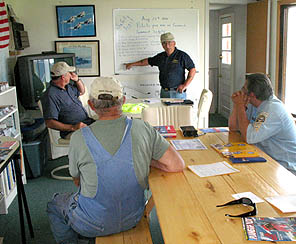 Pilot's meeting for those giving free rides.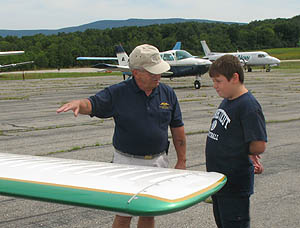 Preflight prior to a youth flight.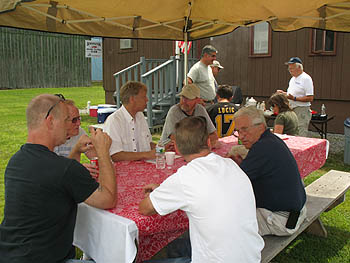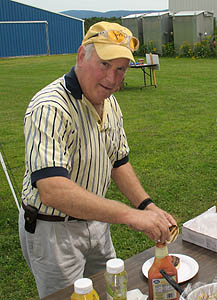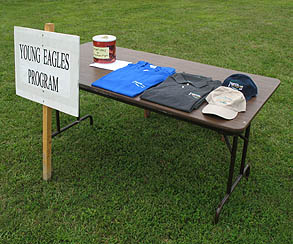 Bob Sullivan showed up in his exceptional Aerotrek A240 LSA
A proud pilot and his impressive Glastar homebuilt
WOW!
A truly superb Cessna Cardinal 177 made its appearance!
Hey! We all had a good time, and that is what it's all about...right?
Hopefully we'll have another great Fly-In next year!
Photos contributed by Carl Villanueva
================================================
Bennington Airport Fly-In
August 12, 2006
Sponsored by Bennington Sport Flying Club
The Welcoming Committee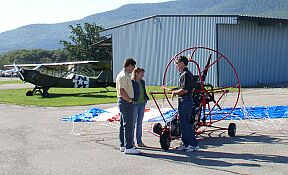 Preflighting the powered parachute
Carl and Gary ready to roll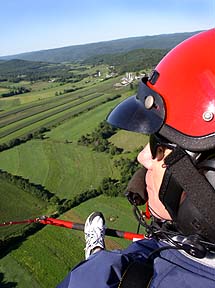 Gary Warren started the day with an early morning
powered parachute flight around Bennington, Vermont
Hmmm...tough decision...which field should I buzz?
So many fields...not enough time!
Hey, that looks like a good one over there...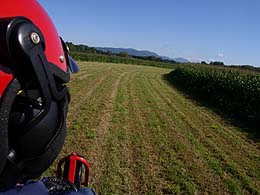 Zooming between rows of corn only
a few feet above the ground is GREAT FUN!
= = =
Chris Cranston gassing up his trike
Chris doing a high speed pass
= = =
Some of the visiting aircraft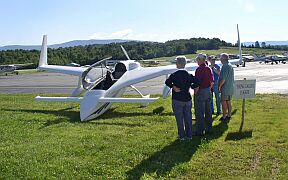 Vari-Eze
Kolb and Challenger
Kolb and Titan
= = =
FREE RIDES!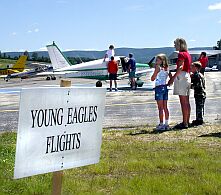 = = =
Selling tickets for the 50/50 raffle
Pancakes anybody?
A beautiful day for a cookout!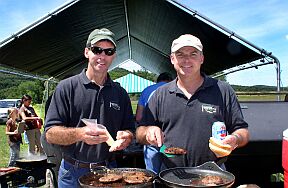 Gary and Matt serving lunch
Carl hawking club apparel
Air Boss
OK, but...what is it?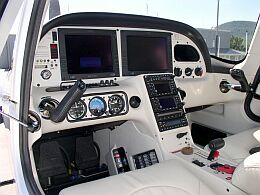 Cirrus panel...yikes!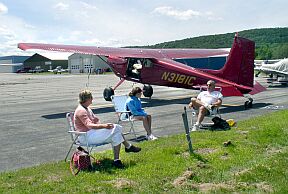 Nice day for a family outing!
Let's do it again next year!