Bennington Sport Flying Club
|
home

Calendar
Updated 08/31/15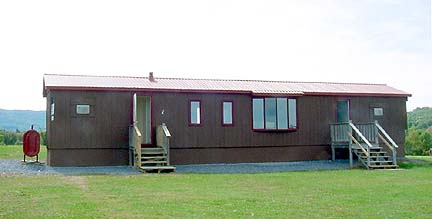 "The Clubhouse"
(Our clubhouse is the small red roof...center-left...in photo below)
We're located at Wm. Morse State Airport (DDH) , Bennington, VT.
on the northwest side of the apron hidden from view by hangers.
Enter the apron area at the FBO terminal and stroll over.
Look behind the far hangers and you'll see us!
Monthly meetings are usually the second Saturday of the month at 11:30am.
However, please call Leik Myrabo (802-447-6275) to confirm the specific time.
= = =