Dog Sled Race

This past weekend, Jim and I went to watch our first dogsled race. it was held in East Corinth on Rt. 94.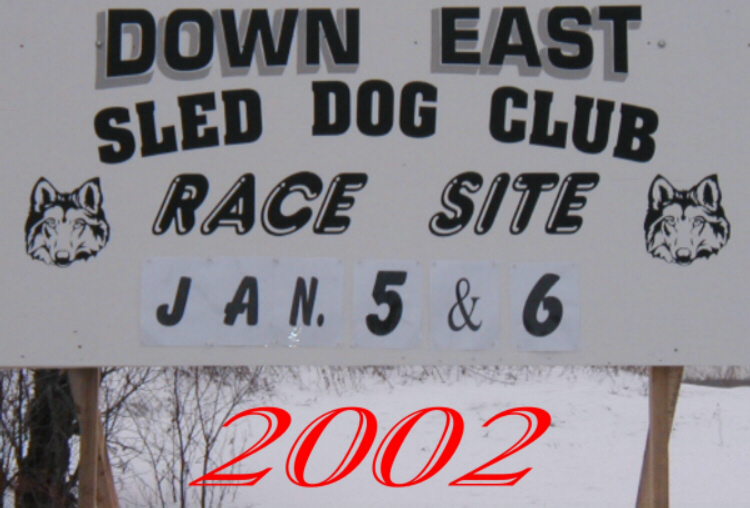 We got there in time for the Open race, in which teams could consist of as many dogs as the mushers wanted.
As we entered the parking lot, we saw two "roads" between the rows of vehicles.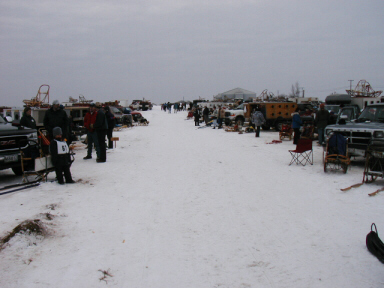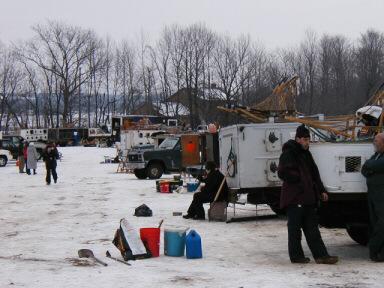 We saw dogs hooked up to the vehicles everywhere. Some of them had already raced; some were waiting to race.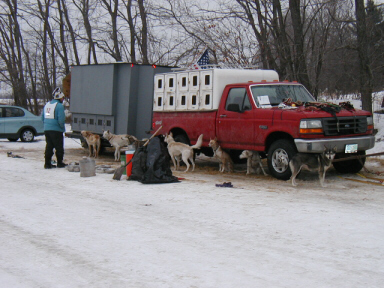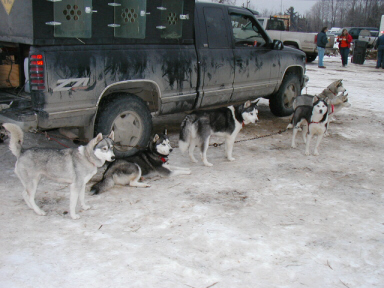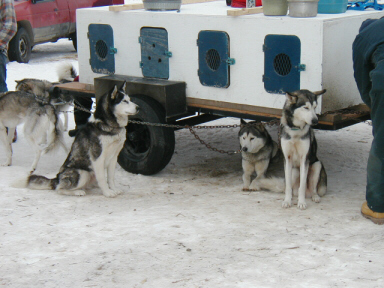 We ran into an old friend of ours, Terrie Strout. Her dogs were resting comfortably.

This is Scooter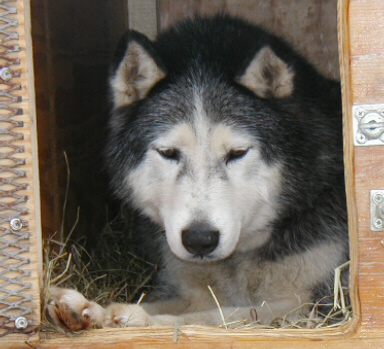 This is Sweetheart

This is Silkie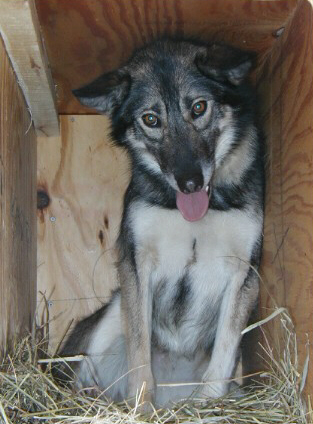 Other dogs were quietly taking it easy as well.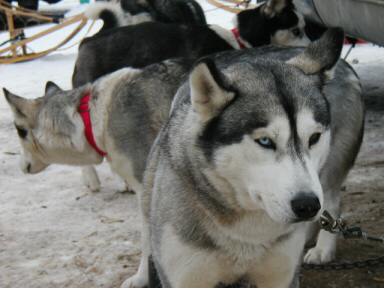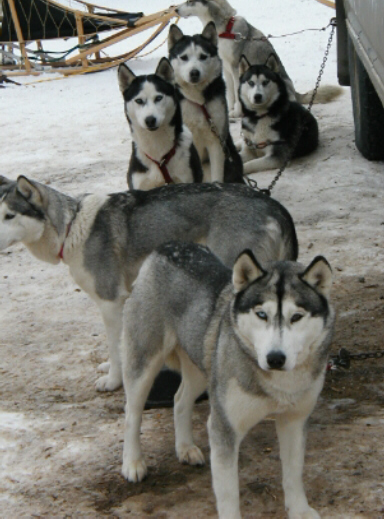 Some of the dogs even had on boots. I have to get some of those for Katie I guess!!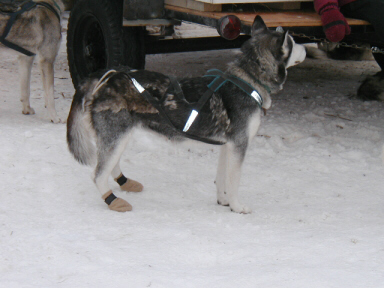 Future Racing Dogs