Each Note Card is $5.00 which includes shipping and handling. For every six cards you buy, I will package them in a beautiful gift box with gold cord FOR FREE!
Ten percent (10%) of the proceeds from the sale of each card will be donated to the Violence Prevention Center of Southwestern Illinois.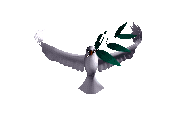 If you would like to order a card or a group of cards by mail, you may order by clicking here and printing out the form
If you would prefer to order over the Web, please click on the PayPal logo below.
At this time, if you are ordering different cards and paying via PayPal, you will need to click on the PayPal logo to pay for each card separately. Sorry for the inconvenience!
If you have any questions, please email me!