Maid to Intrigue
FOR SALE $6000.00
100% color producer in 2003!!!!
Here is our Maids Dream son. He has been shown in Halter and Hunter in Hand. $400.00 LFG.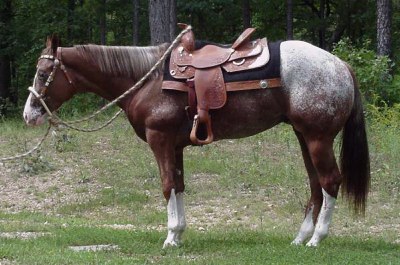 Under Saddle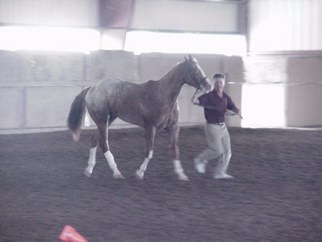 Hunter in hand
2 year old stallion Halter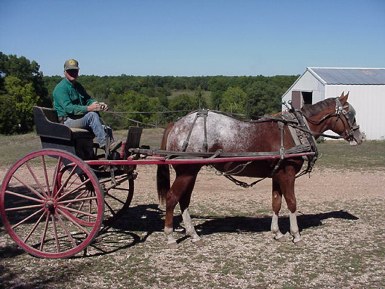 yearling year, learning to drive
17 months old
He can do it all, professionally trained and shown by Donnie Clark Mountain Grove Mo.
ALIAS SMITH & JONES
ALIAS KING
CARLIN
DREAMFINDER
AZTEC SUN
AZTECS FANCY FRANI
ANOTHER SISTER
MAIDS DREAM
GOLD HEELS
WAPITI
QUADROON
WAPITI'S MAID
SPECK DECK
COLOR MAID
DARK HEN
MAID TO INTRIGUE
LUCKY BAR (TB)
IMPRESSIVE
GLAMOUR BARS
INTRIGUE (N/N)
THE EXECUTIVE
MY KINDA GIRL
MISS MARG
CR INTRIGUE
GO BAY GO
GOER
MISS BAR HEELS
CR GOIN IN STYLE
PRINCE'S WIGGY
WIG'S BRANDY
BRANDY'S TEELA