Free Advertising from Click2Net!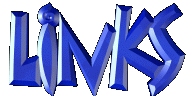 Jwok 44's Home Page -This site has a great image gallery, gifs, gallery, and a huge quiz to test your DragonBall skills.

VegettoEX's Home Page -Great info, movie reviews, nice image gallery, and many other useful things for the DragonBall fanatic.

Ballistics Ultra DBZ Page- An awesome image gallery and some good links

The Ultimate DragonBall Gallery - A pretty big Image gallery with some nice pics.

DragonBall World Wide - This page has lots of good links and info

Planet Vegita - A page dedicated to Vegeta. Nice Image gallery and quite a bit of info on Dragonball.

DragonBall Dimension - Lots of info and some cool pics.

DBZ SPECIALTY STORE - A must for all DragonBall fans. It has shirts, trading cards, videos, figures, and many other things!!!

Kipper'Z DragonBall Page - One of the better pages ive seen, some great info and nice pics

AlphaCentauri's DragonBall Systeam - A must go for Dragonball fans, Huge image gallery and tons of info!!!

Anime Turnpike - Links to many DragonBall sites and other Anime related things.

SREDBZ's DragonBall Homepage - Some good pics and lots of info.

Son Gohans Page - Tons of pics!

DragonBall Z Uncensored - Shows the differences between the Japanese DBZ eps and the American DBZ eps. A must!

Dragonball: The Ultimate Passion - A page with a great lay out and lots of info.

Outsider SaiyanZ - Lots of good info and and pics. Pretty good layout to!

DragonBall Z Pit - Nice layout! Lots of info and cool pics!

Anarkies DragonBall Page - If yer a big DBZ fan youve had to have heard of Anarckie. Need i say more?

KT Cores site - Good site. Lots of info

Almighty Blades Dragonball Page - A great page with an awesome layout! Lots of info and other DBZ stuff! Check it out!

XTreme Corps - A nice page! Good layout and some nice DBZ eps... Check it out!

Angry at american DBZ - Nice page. Good layout and info.

Dragonball WorldWide - Awesome page... Great layout, info, and pics.

Andrews Kame House - Good layout and content.

The Dragonball Palace - Awesome layout! Nice links, pics, and info!

Vegetas Dragonball Z Page - Nice page. Good content and a nice layout!

Kamehameha DragonBall Z Page - Nice layout! Lots of great info/content!

Kackerot2000's Dragonball Z-GT Haven- Pretty cool page. Check it out.