LINWOOD RUGBY CLUB.

A Few pics....

These first pictures are of one mans downward spiral into Drunken Oblivion..
Shug begins his drunken stupor on the Train on the way to Wales circa April 2002 (12 midday)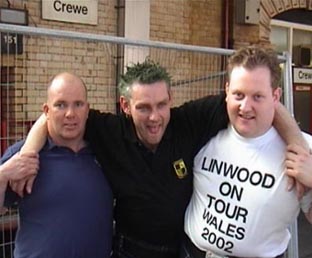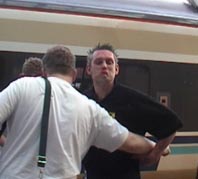 Shug has now been a source for Amusement for some of the boys who decided he needed a Makeover! This is all before 2pm(He did make it to Wales alive)
Team photo(obviously) pretty much a mix of 1st and 2nd team players.
(Note Stuart Ross's (3rd from left,bottom)hand affectionately stroking Bobo's (?) strong robust thigh!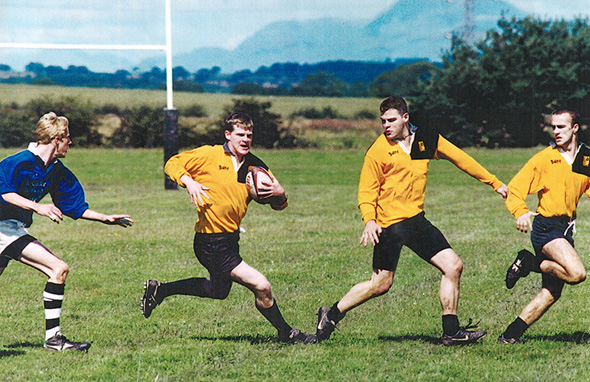 Scott Young,Ian Young and Paul Shaw Running very fast to get somewhere!
Paul Shaw (again) Sticking his lengthy and erotic tongue out.