The Dune Chronicles
by Frank Herbert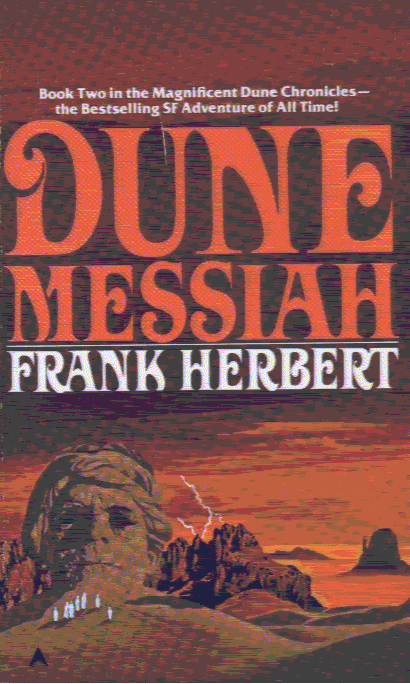 Publisher Information
Dune Messiah
Book Two
Copyright 1965 by Frank Herbert

Printing History
Berkley edition / September 1975
Ace Edition / June 1987
ISBN: 0-441-17269-5
A shorter version of this book appeared in Galaxy magazine for July-September 1969.

Ace books are published by the
Berkley Publishing Group
200 Madison Avenue
New York, New York 10016
Printed in the U.S.A.

Ace is a trademark belonging to Charter Communications, Inc.