The Dune Chronicles
by Frank Herbert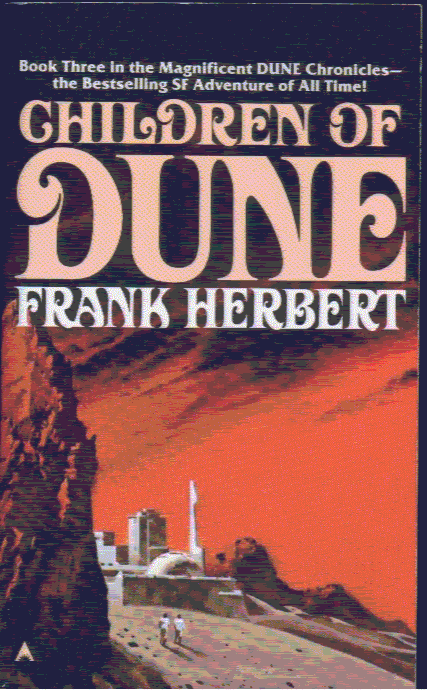 The Children of Dune
Book Three
The desert planet has begun to grow green and lush. The life-giving spice is abundant. The nine-year-old royal twins, possessed of their father's supernormal powers, are being groomed as Messiahs. But there are those who think the Imperium does not need Messiahs...
As was the Fremen custom, the Atreides twins arose an hour before dawn. They yawned and stretched in secret unison in their adjoining chambers, feeling the activity of the cave-warren around them. They could hear attendants in the antechamber preparing breakfast, a simple gruel with dates and nuts blended in liquid skimmed from partially fermented spice. There were glowglobes in the antechamber and a soft yellow light entered through the open archways of the bedchambers. The twins dressed swiftly in the soft light, each hearing the other nearby. As they had agreed, they donned stillsuits against the desert's parching winds.
-from "Dune Messiah"