YASMIN is my first homebred Champion and is a much loved member of the Godfrey family, who race standard bred horses. Yas, in her younger days, was often seen doing laps with the horses and is a great help around the property.

YASMIN was a successful Showdog and amassed some 20 CC's and 7 Res.CC's. She went RESERVE IN GROUP five times and had many CLASS IN GROUP wins to her credit. A wonderful mover, she would still be going when the others had stopped.

YASMIN was mated to CH. KALRISSAN RISING FURY and produced a wonderful young bitch, a true Champion in her own right, CH. KALRISSAN SPELLBOUND CD.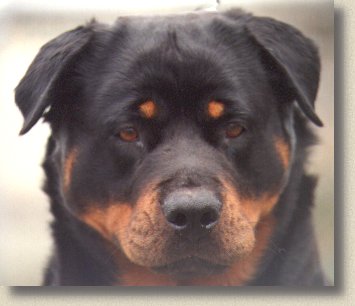 "Yasmin at three years of age"