Las Vegas

Around the Hostel
Muppet, Stale, Mike and Emma. I love this picture, these are just a few of the most wonderful people that we have met in our travels, so much so that we're all going to meet up in Amsterdam in a few months time. "Bloody Fuck"
---
---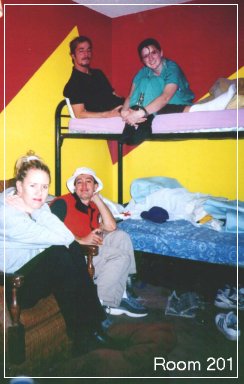 ---
The girls staff dorm - looked like this most of the time. We were'nt too concerned about it, as soon as we cleaned it up our manager would come in and mess it up again.
---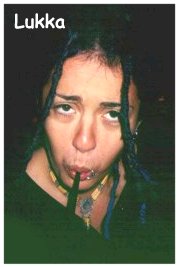 Lukka - Brazil "We miss you Lukka"
---
| | |
| --- | --- |
| Jo, John, Chief, Kim and Jenny | Kim and Chief. Christmas Eve Fancy Dress |
Pat and Kim.
Kristin, Kim, Emma, Pat
Pops (Danny Smith) and Towser.
"Pops, your a FOLKEN legend. Not a day goes by that your not sitting on your stool in the lounge room offerring a chat to anyone who wonders in. Love ya baby"
Pat , Jenny and Towser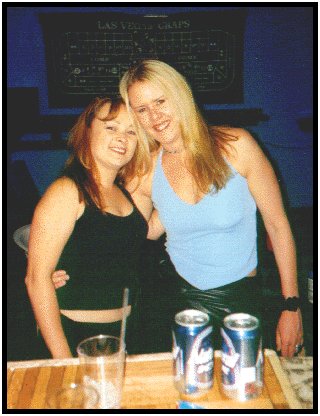 Muppet, Kristin, Kim, Mike, Donald, Jenny and Emma
This is Vegas Baby Farewell Sydney Los Angeles San Francisco Folsom Street Fair San Diego Yosemite NP Tijuana Grand Canyon Joshua Tree Forrest