John G. O'Brien
John O'Brien started working with his dad, Will O'Brien, in the '30's, both in the oil fields and at the New Mexico ranch.

In the fifties, he and a friend put up the capital for a oil exploration company called Petroleum Exploration, Inc. It later became Mesa Petroleum.

O'Brien ran the New Mexico ranch until his son Bill graduated from college in 1964. He and his brother and sisters sold the ranch in 1972. He still manages Nabob Production, the family oil business.

O'Brien gave both of his sons the ability to make mistakes when he was backing them. He never said I told you so, even though he had ample opportunity.

Katherine's rehearsal dinner

Active in Panhandle Producers and Royalty Owners Association, OBrien was well known for his taste in ties.

Johnny said that his dad didn't trust a man who smoked a pipe (even though Will did). In 1937, Johnny obviously smoked a pipe at A&M.
Emily, Johnny and Jane O'Brien at Kak's wedding
99 family reunion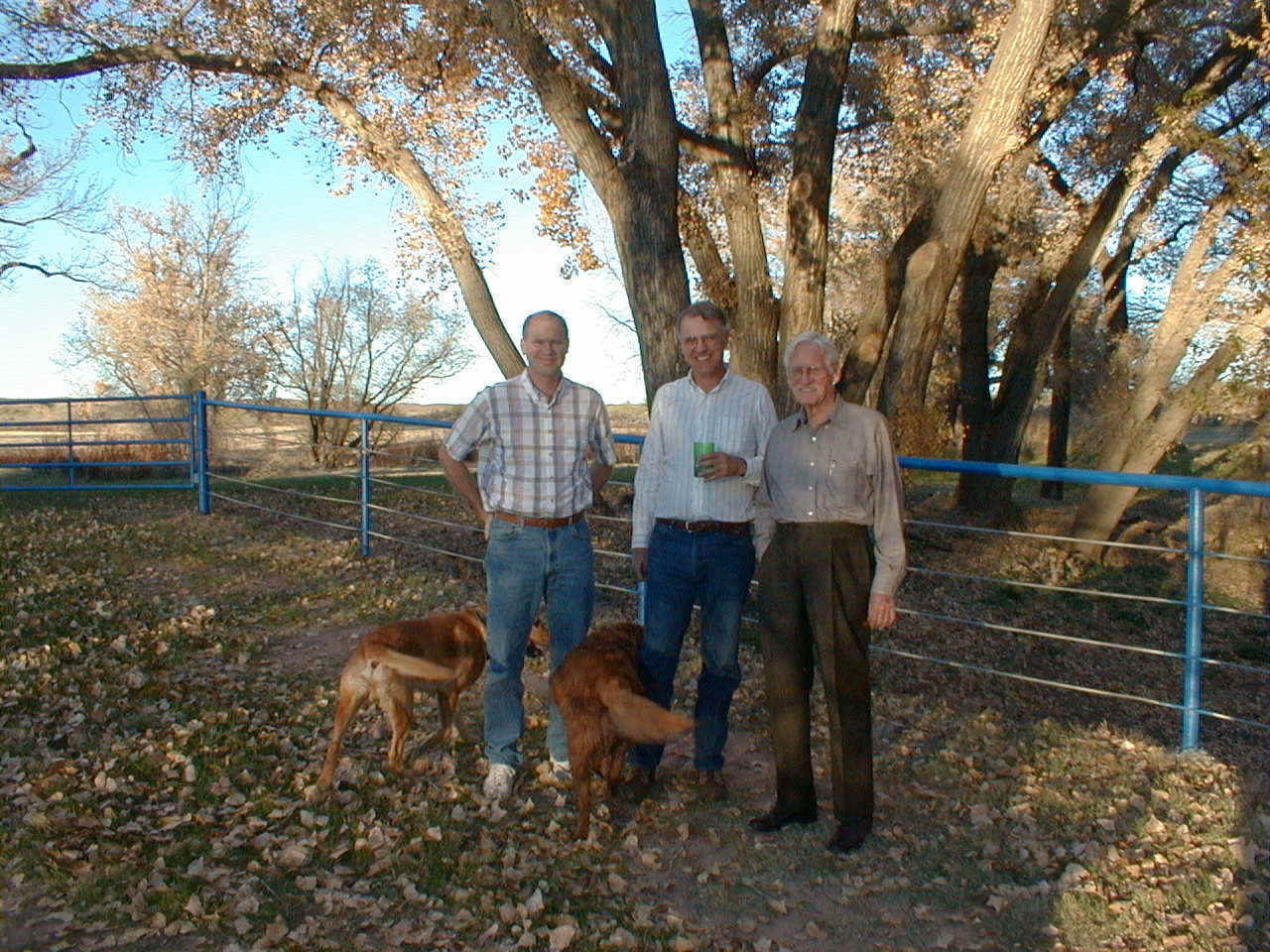 Bobby Moore, Jay O'Brien and JGO '99
At the LIT
At the office at 82