Station Cape Cod Canal, MA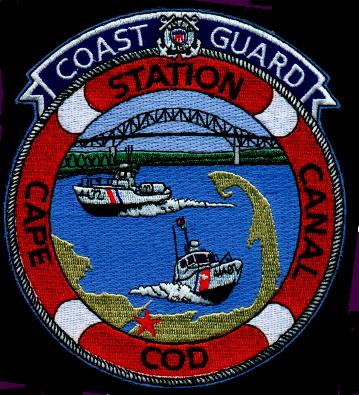 A small boat station usually has several boats of various sizes. Many stations will have 32' firefighting boats, 41' utility boats, 44' motor life boats, and 47' motor life boats. All these boats are utilized in multi-role functions, such as harbor law enforcement, rescue and firefighting. The patch is a life ring with two 44 footers, a bridge, and the outline of Cape Cod.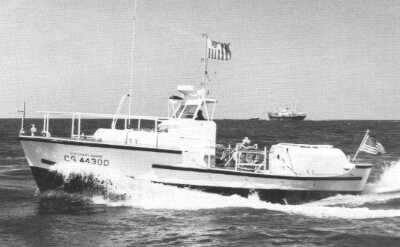 A 44 foot Motor Life Boat, U.S. Coast Guard Photo.
BACK TO LAND UNITS PAGE
BACK TO HOMEPAGE