[ Up ] [ Cabaret ] [ Diane in Wonderland ] [ J & H ] [ SP ] [ Greg Stone ] [ S.T.A.G.E. ] [ David Burnham ]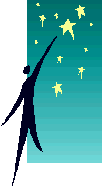 Combining our love for both Theatre and Ballfesting has given us a chance to meet some wonderful people both on and off stage and led me to a new hobby which I call "Stagedooring."
Collecting autographs or hanging out at stage doors, is something I had not done since I was a very young girl, when collecting stars autographs was a really popular thing to do. It seems to be becoming popular again - and just as much fun as ever.
I have always collected our playbills, tickets and programs and started collecting fridge magnets - especially those with show logos on them - just a few years ago. I also have a few of those brass theatre tickets that some of the concessionaires are offering at some of the shows.
I haven't figured out just why some stars and some stage doors seem to attract me, and others don't...but it all started when I met David Burnham. And it started with a rose W
Cabaret Diane in Wonderland Jekyll & Hyde Scarlet Pimpernel Greg Stone S.T.A.G.E. David Burnham
Contents Contents Page 2 or Contents Page 3