[ Up ] [ Along The Way ] [ Bremerton ] [ California North ] [ California South ] [ Chicago, Illinois ] [ Culpeper VA ] [ Little Mikey ] [ New York City ] [ Pittsburg ] [ Plainfield ] [ Seattle ] [ Winthrop ]
[ Pittsburg Page 2 ]

Having a Ball in Pennsylvania
A.K.A.
A Family 3-Generation Ballfesting Weekend!
"Both mine and my sister's husbands will be away Saturday so
we are having a mini Ballfest. 3 Michael videos and lots of food and we are
all even spending the night! There will be 8 of us in all. My mother is 74
and she can't wait. She just loves him. She tells all her bingo ladies about
him. She asked us once if he was married and we told her what we knew about
Cathy. Her response was "I think it would be nice if they were married but
at least he knows older women are better." God love her."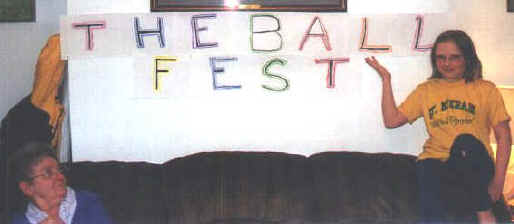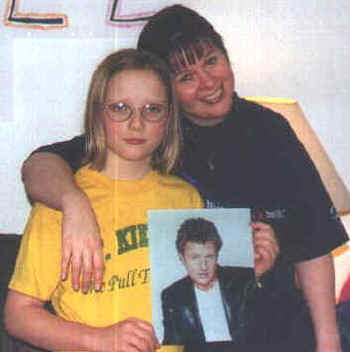 Please see the rest of the photos on our next page: Pittsburg 2
And...Go Ballfesting in Plainfield, Indiana - July 99
Contents Contents Page 2 Contents Page 3