I don't have much right now, but check back here for some cool conceptual art of things that never came to pass at Magic Mountain.




This picture below was a proposed entrance archway for Viper. Not a lot different from the one actually used, but notice the way the snake is coiled on it. There are a few differences.




Next is a concept drawing of the ride vehicle for the Dragon ride. The Dragon took riders from the bottom of the hill near Spin Out and Jet Stream to the top of the hill near Sky Tower. For more info, including pictures of the real ride, look in the old ride graveyard (old ride graveyard ).




Next up are a couple of different views of Magic Mountain. These were created when designs were being looked at for the soon-to-be-opened rapids ride. Several themes were discussed. When I have all my pictures scanned in, I'll post them here.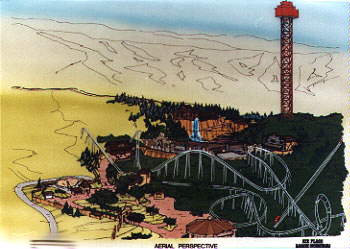 This photo is a concept drawing of Rapids. Concept art almost always looks better that the end result.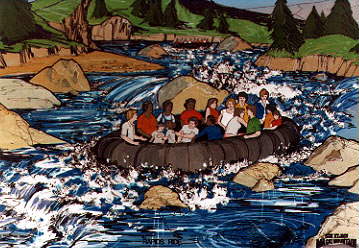 One of the themes discussed for what is now Mining Town was Silver Mountain, complete with said silver mountain. You can judge whether or not it would have worked. Personally, I don't care for it.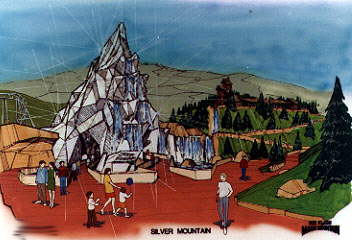 Please check back in the future as I collect more photos.



Email me here.....

Back to my Magic Mountain Page

Back to my main page.