About Me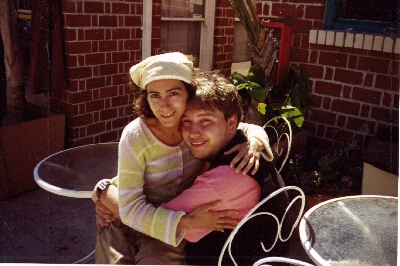 Ok ! It's hard to talk about oneself - but here we go : My name is Geoffrey Peeters. Born in Brussels (Belgium) in 71, I was raised in French in the Dutch part of Belgium (Ghent). There, I grew up in the so called "generation Albator" period. I watched a lot of TV, first in black and white (l'Ile aux enfants from TF1), later color. I grew up with Dorothee (Recree A2) and all the series they translated from Japan. Goldorak (Grandizer), La Bataille des Planetes (Gatchaman), Capitaine Flam (Captain Future), Ulysses 31, l'Empire des 5, San Ku Kai (Message from Space), Bomber X, Candy Candy, Lady Oscar, and of course, Albator (Harlock).
I started my collection when I was seven, helped by a father who collected (and still does) american car models. I went with him to swap meets, flea markets, and a lot of collector fairs!
I have always collected toys on science fiction subjects, mainly because of my interests on the subject. From robots to ray-guns, Star Wars to Thunderbirds and all in between : That's my world !
I later on started traveling a lot, as an exchange student to England and the USA.
I worked in Brussels, Amsterdam and Chicago for the first part of my life, checking out toy stores on the way...
Now, I am living in Lisbon, Portugal with the kindest girl on the planet : my wife (see pic.)!
She has taken my heart and lets me do the thing I like best : Buying Toys !
To contact me : geoffreypeeters@hotmail.com or geoffreypeeters@yahoo.com
Geoffrey Peeters 2001 - Lisboa