"Even though I walk through the valley of the shadow of death,
I fear no evil; for Thou art with me."
- Psalm23:4


Updated 06/11/02

Updated the "To Our Military" Page


Updated 03/30/02

Updated the "To Our Military" Page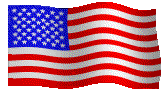 September 11th 2001, America's 2nd Pearl Harbor.

When I woke up this morning, life seemed to go as normal.
But sadly, that would change. Early this morning in New York City,
the hillsides of Pennsylvania, and the Pentagon,
4 cowardly terrorist acts would change the course of history.
And most importantly, change lives forever.

As I watched the replay of the bombing at the World Trade Center
Buildings, it seemed eerily surreal, like it was all part of some
grand Hollywood movie. But reality set in as Americans, and
the world, realized the truth. America had faced it's most deadly
terrorist attack ever on American soil.

And as the reality continues to fully reveal itself, we realize
we must deal with what has happened. My concern is not for
political ramifications, or even vengeance. It is for the families.

The families of those killed in the attacks, and the families of those
EMTs, firemen, policemen who were killed in the aftermath of the explosions.
But as we remember them all, we must now also support the EMTs, firemen,
policemen, volunteers, and their families as they assist in the rescue operations.

As you go to bed tonight and every night - hug your kids, your spouse, your entire families.
And tell them you love them. You may not get another chance.
And remember to pray for those that were lost, those that remain,
and those that love them.



In memorial of those postal workers who've lost their lives and their families,
and in support of those that continue to serve.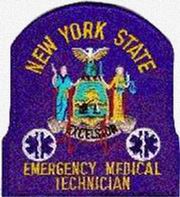 The EMTs Prayer
LORD,
Grant me the wisdom so that I may treat
those of your children that lay at my feet.
Let my hands be gentle, sure and swift
to impart to them your sacred gift.
Let me see only a patient's need
not their color, race or creed.
Help me always to be my best
even when it's on my hours rest.
Grant me the insight to understand why
patients of mine are going to die.
Let me remember that when they do
there is a wonderful life in Heaven with You.
Lord, if in the time of duty I should fall
help my family to hold their heads tall.
For it was You who decided that I should be
one of your chosen few, an EMT.

-Author Unknown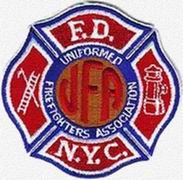 Fireman's Prayer
When I am called to duty, God,
Whenever Flames may rage,
give me strength to save some life
whatever be its age.

Help me embrace a little child
before it is to late,
or save an old person
from the horror of that fate.

Enable me to be alert
and hear the weakest shout.
to quickly and efficiently
put the fire out.

I want to fill my calling
and to give the best in me,
to guard my every neighbor
and protect his property.

And if according to my fate ....
I am to lose my life,
please bless with your protecting hand
my children and my wife.

-Author Unknown

A Policeman's Prayer
When I start my tour of duty God
wherever crime may be,
As I walk the darkened streets alone,
let me be close to Thee.
Please give me understanding
with both the young and old.
Let me listen with attention
until their story's told.
Let me never make a judgement
in a rash or callous way,
but let me hold my patience,
let each man have his say.
Lord, if some dark and dreary night,
I must give up my life.
Lord, with your understanding love,
protect my children and wife.

-Author Unknown


I can be reached via Yahoo Instant Messenger using user ID: pa_drummer_31

Click here to email me if you'd like.



Visit my Guestbook

or visit the messageboard





Tired of all the popup screens you encounter while websurfing?
Click here to download Popup Stopper & look for the free download.
This page best viewed at a screen resolution of 1024x768, otherwise
graphics/and or/ text may appear scrambled.