Stampede Tunnel, pg 1.
---
July 1991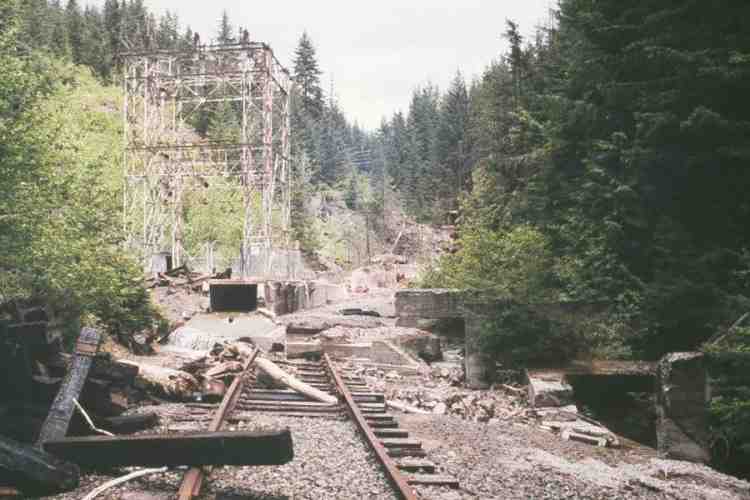 These two photos show the extensive damage that occurred when the drainage channel under the tracks became blocked with debris. The water flowed out of the opening on the left, up over the tracks and created a large washout. The tracks bend to the right at the power substation, the tunnel is just beyond the curve.
Stampede Tunnel (west portal)
On the Green River trestle, near the west end. I drove across this trestle because it was the only way to get into Lester. The road washed out about a mile east of Lester during heavy rain and flooding that occurred in November 1990. My S-10 Blazer barely fit between the pipe hand rail on the right side of the trestle and the tracks.
September 1991
This is one of the blowers above the west portal. 2 of these blowers were used for ventilation. The motor is in the foreground on the left, to the right is the pulley which is connected to the blower assembly.
West portal
Martin. The tunnel is just around the bend and to the right of waterfall.

More photos: page 2, page 3, page 4 or return to index

---
There have been
visitors since November 20, 1997
---
Please send e-mail with any comments or questions.
Revised 04/02/05
Copyright ©1997, 98, Doug B