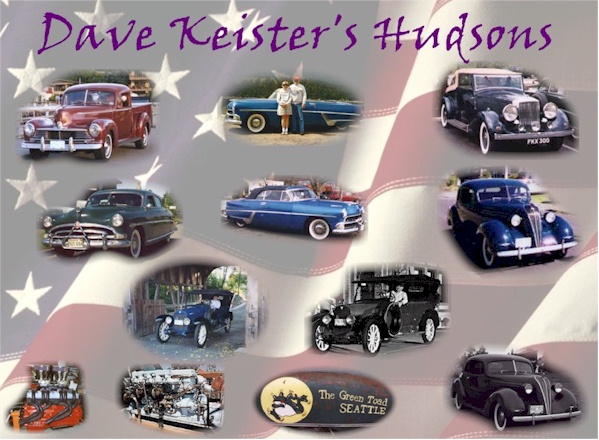 Click on any of the above cars to see details!
I learned to drive on my father's 1946 Hudson Commodore Six. After following Hudson's winning racing results in Speed Age Magazine, I convinced my Dad to buy a new 1951 Hudson Hornet. Needless to say, I thought it was the best car in the world! I seldom lost a drag race in it (of course, Dad didn't know about this extracurricular activity...)
After several years of Hudson-less driving, in 1966 I found a '52 Hudson Hornet sedan that I bought (and I still own). Ever since then I have been driving, collecting, and working on Hudsons.
Through the last 35 years I have owned about 45 different Hudsons. On these pages you will find pictures and some stories about the Hudsons that I still own.
I also have amassed an extensive collection of Hudson literature, products, and parts. I have been a member of the Hudson Essex Terraplane Club for over 30 years, and have enjoyed seeing other members and kicking tires at conventions throughout the country.
Last updated on November 7th, 2005
You are visitor number:
since April 22, 2000