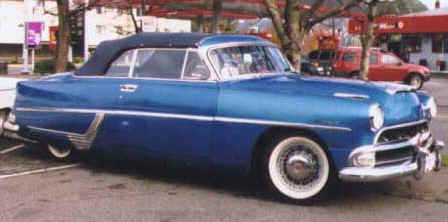 Here is my 1954 Hornet Convertible. It has Twin H and dual-range Hydramatic transmission.
My wife, Mieke, and I during a trip to Joseph, Oregon for a car show.
Here the convertible is in front of the Tea Pot Dome gas station (named for the Tea Pot Dome scandal during the 20's) near Zillah, Washington, one of the longest operating gas stations in the U.S. (now closed).