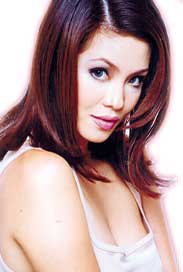 Regine is the number one female recording
and entertainment artist in the Philippines today.
Just this October 2000, she incredibly not only had the
number one movie but also the number one album in the
nation. Her 'R2K' CD was number 3 and hasn't left the
top 5 in almost a year. While she has a major presence
in three other albums that are in the top 20 sales charts.
She also is one of the hosts for the popular Sunday show- "SOP."
She just recently became successful at trying her hand
as a concert director, producer and is currently co-producing
several other artists albums. She is also a successful magazine
consultant that started a trend among other artists.
___________________________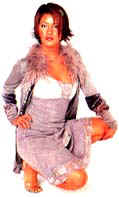 She was also voted one of the ten most sexiest people by
FHM-Asia magazine & a Chinese internet poll based in Hong Kong.
In order words,
this is one serious Filipino artist!