WHAT'S NEW in the CAFE . .
September -We changed all the chairs!
The new ones are really nicer and are much
more comfortable than the old ones we we had.
___________________


WHAT'S NEW on this SITE . .
23 October -pictures were loaded to the new pages
of the Photo area. Check out the Diva singers
27 October -posted the pictures from last
When a fund raiser and a Jazz Jam was held here.
Hey! Don't everybody rush in at one time now..

Cottage Kitchen Cafe actively supports 
helping several organizations in raising funds
for ANGELES STREET CHILDREN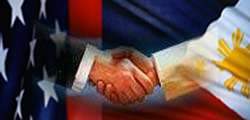 And we hope you will too.
_________________