Central division

Division 3
here is Miguel (Mike) Font. The one in charge of the central division. His layout consist of the modules from the previous club that we belonged to. Now mike has the talent of keeping all three of us in contact. he makes sure that he talks to me or Jerry on a daily basis. Jerry and I are very grateful, because of mike our relationship has lasted close to 20 years and have grown older as great friends. We can always count on mike. He is a great modeler and enjoy s being with friends. Here are some photos of his layout.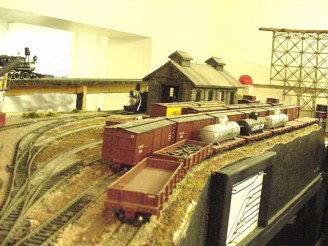 central division yard.

Central Engine facility.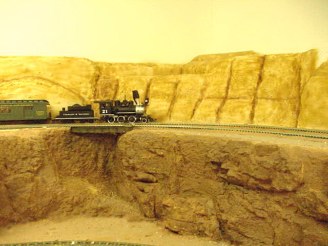 Central's fighting the desert and the grades!!!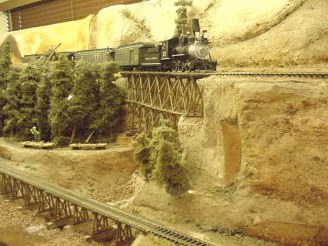 a lot of bridges.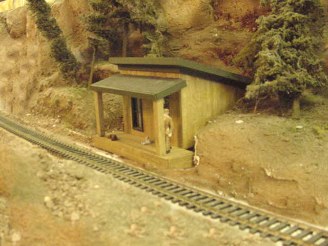 flagstop station at the end of the downgrade. a cold and lonely place.

last bridge before heading to town.
Division 3