"Local" HEADING NORTH INTO TOWN.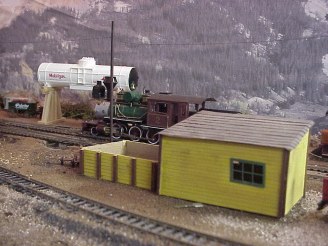 South END OF THE ENGINE FACILITY. They ARE GETTING A NEW SANDHOUSE.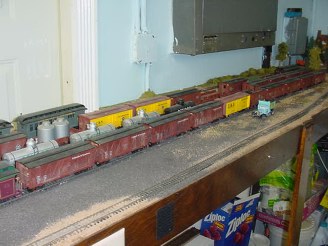 The YARD AT THE WEST END. THE YARD MASTER HAS HIS HAND FULL FOR THE DAY.

The OLD CARRIAGE HOUSE AT THE NORTH END OF THE RAILROAD. a DYING BREED WITH THE COMING OF THE AUTOMOBILE.

oLD DILAPIDATED BOXCARS BEING USED AS WAREHOUSES FOR THE RAILROAD. It SEEMS THAT THE OLD HOBO IS HEADING TO THE RAILS TO CATCH THE NEXT TRAIN.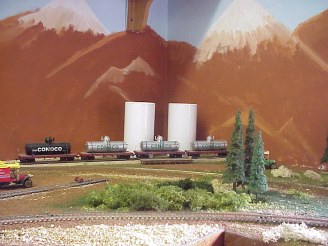 south EAST CORNER OF THE RAILROAD. A NEW OIL REFINERY IS BEING BUILT. I'm TELLING YOU THE AUTOMOBILE IS GOING TO CHANGE THE WORLD.
the STATION IN TOWN IS BUSY. pEOPLE ARE COMING BACK FOR THE GROWING SEASON AND THERE IS NEWS THAT A NEW MINE IS LOOKING FOR WORKERS.

tHE ONLY MAILMAN IN TOWN AND HE IS NOT HAVING A GOOD DAY.

Photo page 2