Why Me?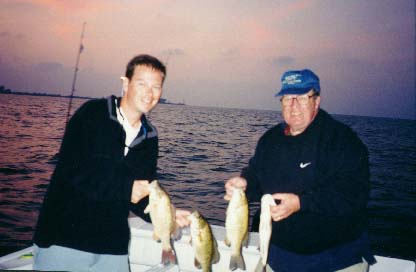 I cater to the small charter. Groups of 2 to 4 are encouraged.
I prefer the traditional drift style of fishing as opposed to the more
recently adopted trolling style that is being widely used now.
Why? Simple, drift fishing is fishing. Trolling can be nothing but dragging.
Not to mention, drift fishing still produces if you know how to do it right.
Again, I emphasize the fact that all a guide can offer his clients is service
and that is what I am about. If nothing else, I will do everything in my
power to assure your group has the best day possible on the water.