This page is "graphics heavy".
Please allow time for it to load.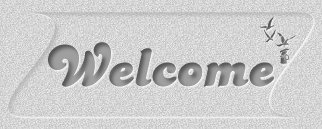 The Web is a wonderful place,
a place where creativity is free.
A place where we can share our joys,
our sorrows, our memories, our fears
anything.
I offer awards to those who share,
who create on the web.
Examine All The Awards in The Box Below
And Please Be Patient
Your site must comply with
simple, yet important criteria:

Your site must be "family friendly". It can include no porn or be linked to a site with porn. If there is nudity, it must be in good taste and a warning included at the top of the page.
The site must be original, have content, not simply links or advertising.
No broken links.
Although this is not required, I would appreciate you signing my Guest Book below.
To apply for an award,
fill in the following information:

I will visit your site
and send the award quickly.
If you do not hear from me,
then you do not qualify.
And, please
link the award to my page.
Please visit my other sites

-or-
-or-
I Am A Proud Member Of:


The Phenomenal Men Of The Web