OEM REPLACEMENT COUPLINGS VULKAN KUPPLUNGS, GEISLINGER, CENTA, FLENDER - STROMAG, KTR, RENK, BHS, REICH etc.


AVIMAR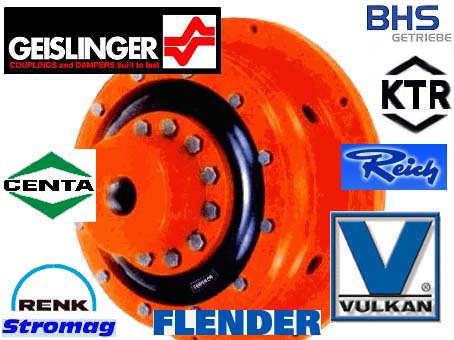 Above trademarks are only for reference. All trademark rights are belongs to the above companies.

COUPLINGS
SPECIALIZING IN COMPETITIVE, QUALITY
OEM / REPLACEMENT COUPLINGS
for

BHS
CENTA
FLENDER
GEISLINGER
KTR
REICH
RENK
STROMAG
VULKAN KUPPLUNGS
etc.

BHS- Centa - Flender - Geislinger - KTR - Reich - Renk - Stromag -Vulkan etc.

Flexible Couplings

A- Highly Flexible Couplings & Spare Rubber Elements

Specialist for EZ / EZS / EZR types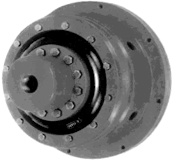 B- VF Tyre Couplings & Spare Tyres





C- Flexible Elastomeric Couplings & Spare Rings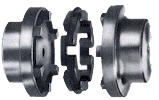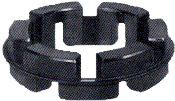 -A-
HIGHLY FLEXIBLE COUPLINGS

Highly Flexible Couplings have been successful in the field of power transmission since the early 1970's.
Primarily, the success story is ascribed to the torque-transmitting element, a pair of identical rubber diaphragms,
reinforced with fabric plies and steel laminations to produce flexibility and durability for optimum torque transmission.
Torque range is from 22Kgm to 30,700Kgm.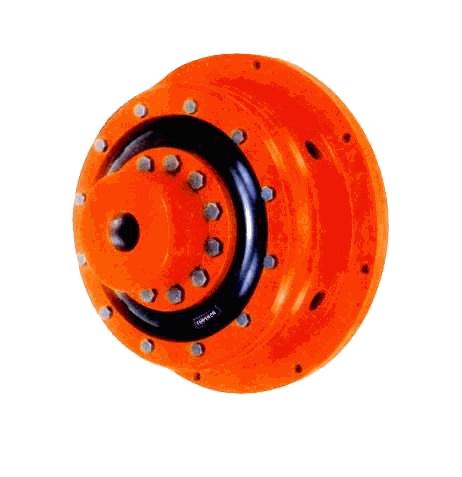 Spare Reinforced Rubber Elements

Spare reinforced rubber elements are 100% equivalent to that of our competitors in Germany.
We have successfully replaced thousands of original installations worldwide.
Our exhaustive reference list will adequately prove the reliability of our success.

Reinforced rubber elements are manufactured in our own manufacturing plants with stringent quality control procedures in-place from the time of procuring of the raw material, through the time of manufacture and as the finished products get set for export.




Salient Features

Multidirectional flexibility.
High damping characteristics.
Low dynamic torsional stiffness resulting in low natural frequency of the drive system thus keeping the critical speeds below the operation speeds.
Rupture is about 6 to 9 times the nominal torque.
Needs no lubrication.

Applications

Our enormous reference list on Highly Flexible Couplings includes Marine Main Propulsion, Diesel Driven Generators, Pumps and compressors, arduous applications in Cement, Steel and Paper Plants, Oil Refineries, Locomotive Drives etc.

Highly Flexible Couplings is established with O. E. Manufacturers like :

MWM
Greaves Ltd(erstwhile Ruston & Hornsby)
Wartsila
Pielstick
Cummins
Detroit Diesel
MAN
MAK
Caterpillar
KHD
Creppelle
Sul Air
Atlas Copco
Ingersoll Rand
Nuovo Pagnone
Consolidated Pneumatic(now Chicago Pneumatic)
Mather & Platt
David Brown, etc.
The Couplings are also designed for arduous applications like cement & steel plants, Paper & Sugar mills, Textile & Chemical industries, Gensets, Locomotive Drives, Oil Refineries, etc.

We guarantee 100% interchangeability and compatiblity with German manufacturers.



---

-B-
VF TYRE COUPLINGS

The VF Tyre Coupling is torsionally soft flexible coupling, a feature that is most desirable for optimum torque transmission. Being flexible, it has inherent qualities of absorbing misalignments that occur in drive systems.

The VF Tyre Coupling presents all the desirable features of an ideal flexible coupling including Taper Lock Bush (TLB) fittings. Flexible apart, the VF Tyre Coupling guarantees high stength due to the reinforcement of synthetic plies. This Coupling can be employed on applications where two coaxially rotating machines have to be flexibly connected. The hubs are available in either F or H Type Taper Lock Bush (TLB) fitting or bored to size (B Type).





Spare Tyres

VF spare tyres are 100% compatible and equivalent with international standard.
Therefore, we were invited to supply the requirement of several European manufacturers.

VF spare tyres can also be manufactured with private label based on volume off-take.






Salient Features


Torque-Bore Range
Misalignment
Torsionally Flexible
Damping Characteristics
Easy Tyre Replacement


Applications


Agitators
Compressors(Centrigual, Screw, Reciprocating)
Pumps(Centrigual, Rotary, Reciprocating)
Fans
Blowers
Generators
Conveyors(Screw, Bolt, Slab)
Grinders
Vibrating Screens
Textile Machinery
Marine Propellors
Medium Duty Crane
Elevators
Ball Mills
Rubber Machinery(Banbury Mixers, Mills)
Rubber Calendars, etc.

We guarantee 100% interchangeability and compatiblity with German manufacturers

---
-C-
FLEXIBLE ELASTOMERIC COUPLINGS

Flexible elastomeric coupling which is specially designed for blind assembly applications. These are extensively used for Diesel Engine Drives, Conveyors, Compressors, Pumps, Agitators, Mixers, low or high speed Gear Boxes and many other Drive Units.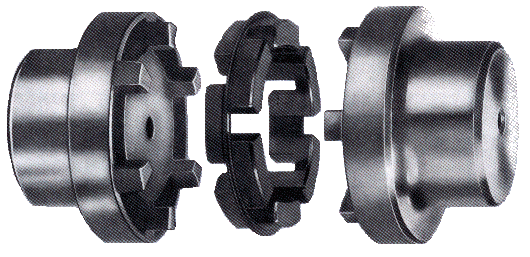 Spare Rings

Spare rings are 100% equivalent to that of our competitors in Germany.
We have supplied our rings in large quantities to various European manufacturers.
We can also manufacture and package for private label suppliers on a large a volume off-take.





Salient Features

Is a 'no-bolt' coupling
Provide damping of torsional vibration.
Handles radial, axial and angular misalignments with care.
Reduces noise and accommodates shock load.
Renders longer life.
Requires no lubrication.
Ensures easy installation.

Applications

Pumps(Centrigual, Rotary, Reciprocating)
Generators
Fans
Elevators
Conveyors(Screw, Belt, Chain, Slab)
Compressors(Centrifugal, Screw, Reciprocating)
Agitators
Vibrating Screens
Ball Mills
Separators
Crushers
Rolling Mills
Welding Generators
Roller Tables, etc.


We guarantee 100% interchangeability and compatiblity with German manufacturers.

---
For the RFQ's, please inform us about the followings :
Type and Part No. of Coupling
or
Technical Details & Drawing




Additional Links



Please contact us :



avimar.usa@gmail.com