Here's some Stuff about Me....
Name: Marybeth
Location: Boston, Massachusetts USA
Age: 15
Favorite Bands: EVERCLEAR of course, Nirvana, Tori Amos, OLD KoRn, Nine Inch Nails, The Living End, Silverchair, Garbage, Smashing Pumpkins, No Doubt, Kittie, TOOL, Rage, COLD, Ozzy, Marilyn Manson and Joydrop
Hobbies: Playing Bass, chillin with my friends, going to concerts, talking to my buddies in Australia Dom, Paul, Ryan, Craig, Heather, Sah, Amanda, Tash
A Big HELOW to all the EC kids
Im the president of the CVS fan club with Nancy .. Im just so smart .. Well at least Craig things so !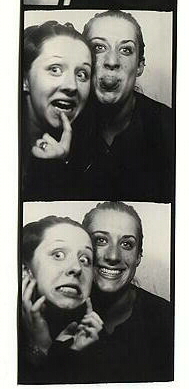 This is me and my sister, Bridget being strange
This is me and my friend Bethan.
This is me and my sister in my room.