"Play"

"Play" - Short and Girlie Theatre Company.

Upstairs at the Westminster Theatre, London / Edinburgh Fringe festival
December 2000 / August 2001
Directed by David Benson / Pat Garrett
Co-Designed by Alan Bower & Natasha Jaryva.
Designed to look like "any" rehearsal space. Quick change to three bedrooms, therefore all items were on the stage at all times - in boxes etc. as 'props'.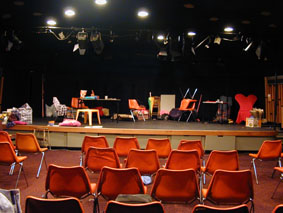 Any old rehearsal space.............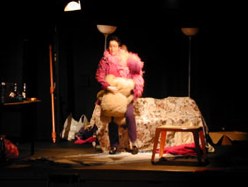 Three rooms.
Julie Andrews wall-hanging with interchangable clothes.
i) - The Nun
ii) - The Governess
iii) - Naked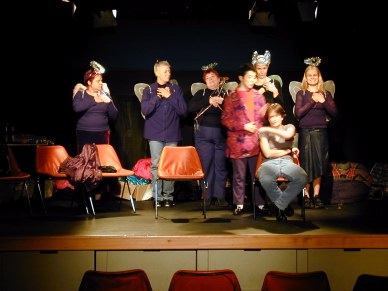 "aaah Aaaaaaaahhhhhh Close to you......" - The Carpenters.
" Can Penn please come to the diary room....."
Finale
Click link above for Short and Girlie Website.