File Archive
---

To Insall a Custom Camo you have to find the folder named C:\Janes\IAF\Resource\3dObjects\ControllablePlanes. Next find the folder of the plane you would like to change. For example you want to change your F15 you will go to the folder F15 and replace the file F15 with your new Camo. YOU MUST RENAME YOUR NEW CAMO F15.bmp IN ORDER FOR THE CHANGE TO TAKE PLACE.

---
If you would like your Camo Posted send the BMP too Jbond9oo7@aol.com
Include Camo as the subject.
---
Custom IAF Camo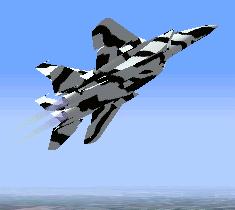 F-15 in Zebra Camo
created by Task/160th
Download this File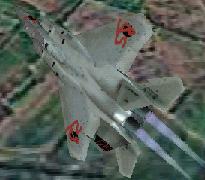 Here is the F-15 with BS logos created by
BS_Terror
Download this File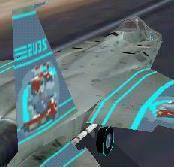 F-15 with Dz Wing and Tail Art
created by Dz-Zues
Download this File

F-15 with SE Paintjob fire a Sparrow at the opposition
Created by SE_Snake
Download This File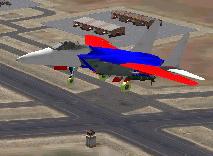 F-15 whith Red white and Blue Paint, and yellow wheels.
Created by 377Data
Download This File

Here is the New BS Paintjob
created by BS_Terror
Download this file

Chrome Paint job
created by BS_Terror
Download this file