YOU ASKED FOR IT !!
This '79 grad, lets call him John just to protect his privacy, has offered to donate his pants to our Reunion Picnic in the event of Inclement Weather.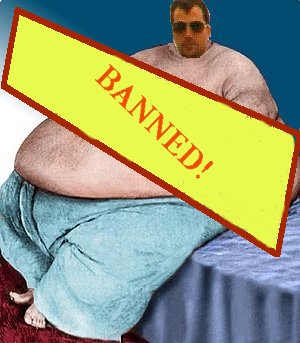 This '79 Grad has the yeargroups biggest head, seen here being measured at our 10th Reunion in 1989. Its gotten even bigger since then, so Reunion staff are looking for a Banquet Hall with more headspace.
And then theres the '79 Grad that happens to have a 40 inch Cow Horn growing out of his skull. Now we know why he grew his hair so long in High School. He'll also be onhand at the Picnic just in case you have a problem opening your Beer or Coke cans.
So........ as you can see, theres nothing to be ashamed of, everyone looks a little different. Send us your shots of '79 Grads, old pictures,new pictures, baby pictures, vacation pictures, we DON'T CARE. Just give us SOMETHING so we have a reason to hide these three in our Archives! If you won't do it for yourself, do it for US ! We're Begging !!
In the meantime, take a look at a few fellow graduates as you contemplate which picture you're going to send us
NEW SAMPLE PAGE OF PEARY ALUMNI